What Tech Should You Look for in a New Car?
Today's cars contain a dizzying array of technologies, and it's not always easy to know what the most important ones are. Here are a few of the features you'll want to factor into your purchasing decision.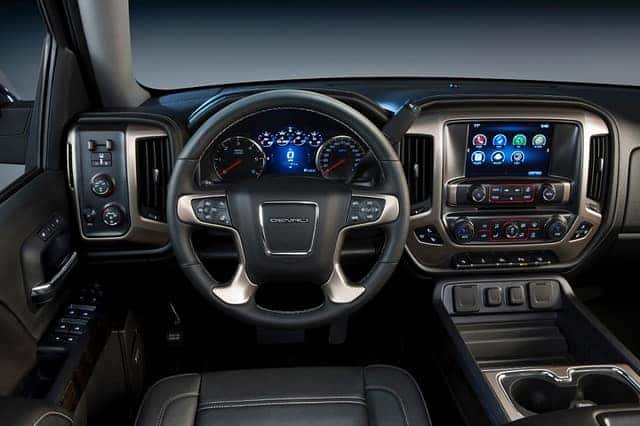 Infotainment Systems
Whether you want to listen to the radio, access smartphone functions, or follow driving directions, you'll need to do so using a car's infotainment system. Key questions to ask as you test-drive different models: Is the infotainment system intuitive and easy to use? Is it slow or buggy? Can you safely access its functions while driving? It's also important to know what functions are offered. Is navigation built in (and up to date)? Does the car offer USB or auxiliary ports to connect your devices?
Connectivity Features
Many cars offer features to keep you connected as you drive. Some automakers offer subscription-based onboard Wi-Fi® and emergency services. Another common feature is smartphone integration, which can be achieved through systems like Apple CarPlay™ and Android Auto™ or technology like Bluetooth®, allowing you to access phone audio and apps through the car's infotainment interface. Before you choose a vehicle, make sure your devices are compatible and easy to pair — and educate yourself on which services will require you to spend extra money on a subscription.
Safety Systems
Newer cars offer a huge variety of sensor-enabled or camera-enabled safety systems that can alert you to dangerous situations in your blind spots, automatically hit the brakes and adjust the steering, or control your speed and following distance. Not all of these technologies are equally helpful or effective, so it's worth doing some research ahead of time to decide which ones are must-haves and which ones are less essential.
Electric and Hybrid Powertrains
More and more new cars are available with environmentally friendly electric or electric-assisted powertrains. Fully electric vehicles rely on battery power and must be regularly recharged. Plug-in hybrids use electric power but switch to gas power when the battery runs out. If you buy either of these types of vehicles, make sure you'll have access to charging stations or can charge at home. You can also opt for a regular hybrid vehicle, which use an efficient mix of gas and electric power and don't require charging.
If you need help finding the perfect car for you and your family, contact us at Tom Kelley.