Hurricane Harvey Relief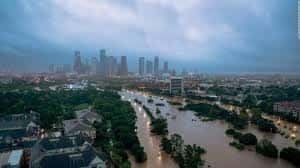 Good afternoon,
The Kelley Automotive Group has a long history of philanthropy in the local community and throughout the State of Indiana. In light of the devastation of Hurricane Harvey, we feel compelled to extend our outreach to those in dire need in Houston. We have opened a PayPal account to gather monetary donations that will be sent directly to the Houston area. We have chosen to donate to the Greater Houston Community Foundation-Hurricane Harvey Relief Fund and the Houston Food Bank. We will leave the PayPal account open for the next week and submit donations through the organizations websites on September 18, 2017. Kelley Automotive will also match all donations received from our employees and the community up to $5,000. Please consider donating to this worthy cause.
Of course, donations are completely voluntary and no one need feel compelled to donate. We understand that many have already contributed through other avenues, or choose to support other efforts. Thanks so much for being a valued part of the Kelley Automotive family.
The link to our PayPal account is below. All credit cards are accepted on this account. If you would prefer to donate via cash or check, please make those checks payable to The Kelley Automotive Group, LLC and drop them off at the receptionist desk at the Buick GMC store at 633 Avenue of Autos, no later than September 15, 2017.
Thanks so much for being a valued part of the Kelley Automotive family.
Taylor Straub
Human Resources-Recruiter