History of Cadillac
As one of the first manufacturers in the United States, Cadillac has set a benchmark for the luxury car industry. From the beginning, it set out to produce vehicles with quality comforts and styles that were far ahead of their time.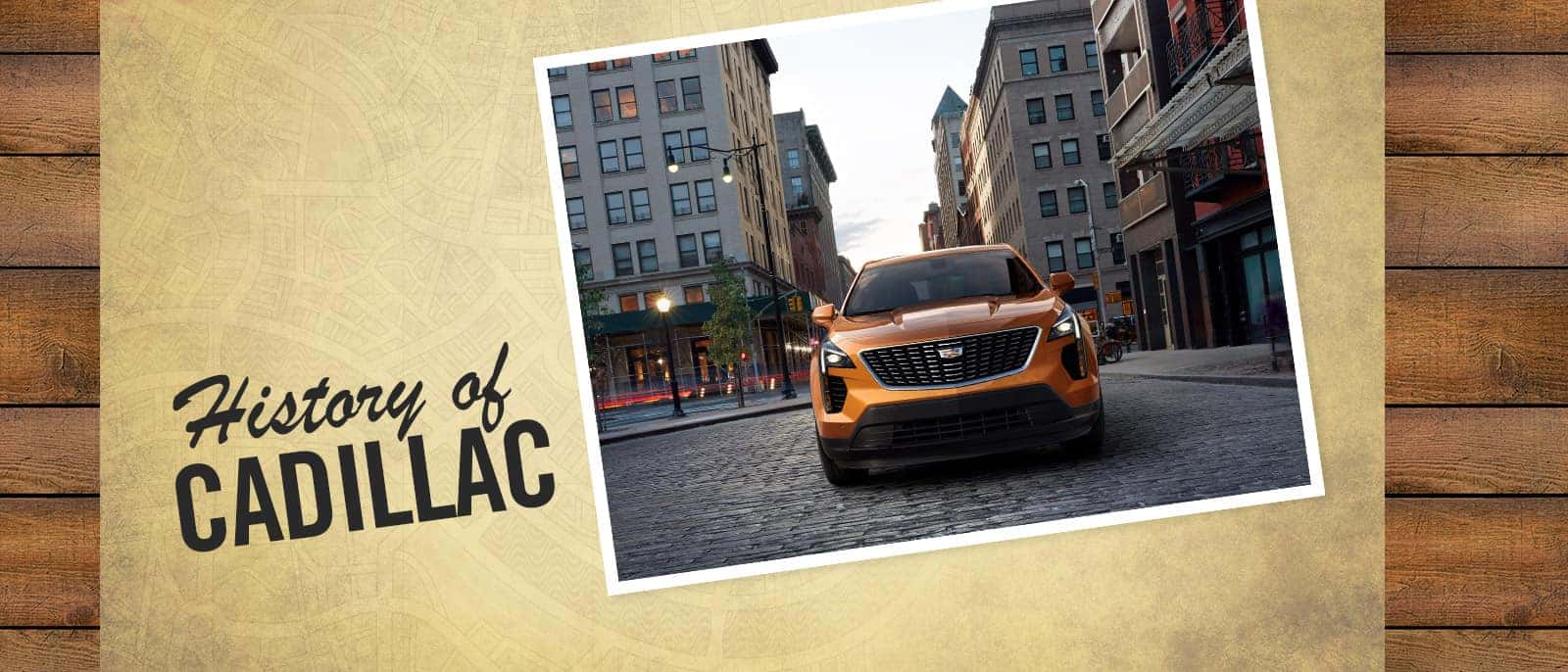 Founding
Cadillac had its beginning in 1902 when Ford abandoned what was left of his company. The remaining financial investors asked Henry Leland, an engineer, to come in and appraise what was left of the factory and resources. When Henry Leland arrived on the scene, he knew that the company could be something great, so he convinced the investors to use his single-cylinder engine in a new line of cars.
First models
The first two models released later that year received 2,000 orders during their debut, and the legend of Cadillac was born. When GM acquired Cadillac in 1909, it knew that Cadillac could only produce the highest-quality luxury vehicles and so the company set Cadillac up to be its premium line of vehicles. Cadillac cars were not only popular as luxury personal vehicles, but for government and private sectors vehicles as well.
WWI and WWII
The military made use of the Type 55 Touring Model domestically and abroad during WWI. The Great Depression led to a massive decrease in the demand for luxury vehicles, but Cadillac survived and bounced back through improvements in their production methods as well as becoming a more inclusive and progressive company, which drew in buyers.
After contributing to the WWII effort, Cadillac returned its attention to creating the best personal luxury vehicles. In 1949, Cadillac won the first ever Motor Trend Car of the Year award for its overhead V8 engine. In the same year, the Cadillac Coupe de Ville was first released with its striking looks that continue to influence the current market even today.
Host of innovations
The next few decades saw Cadillac contributing to the Vietnam and Korean wars by producing M41 Walker Bulldog tanks. Development on commercial vehicles didn't stop, however, and innovative technologies like heating and air conditioning set Cadillac apart from other luxury vehicles. The 1970s and 1980s saw a reduction in the previously generous Cadillac body sizes on iconic cars like the DeVille. The '80s also brought standard electronic controlled features to Cadillac vehicles, and the company led the way with a host of standard safety features during the 1990s.
Today
In recent years, Cadillac has favored newer designs that stand on the shoulders of the classics. Models like the DTS now define the crisper, technologically-advanced luxury that modern Cadillac has to offer.
Cadillac is truly the pinnacle of luxury vehicles and has been since its founding all the way back in 1902. If you'd like to drive some of the best cars ever created, visit us at Tom Kelley Hub Site and we can show you our selection of Cadillac vehicles.