History of BMW
The top-quality designs of BMW vehicles today are built upon a century of proud innovation and German engineering. While BMW is currently known for its luxury vehicles and extreme performance, it didn't start as an automotive manufacturer.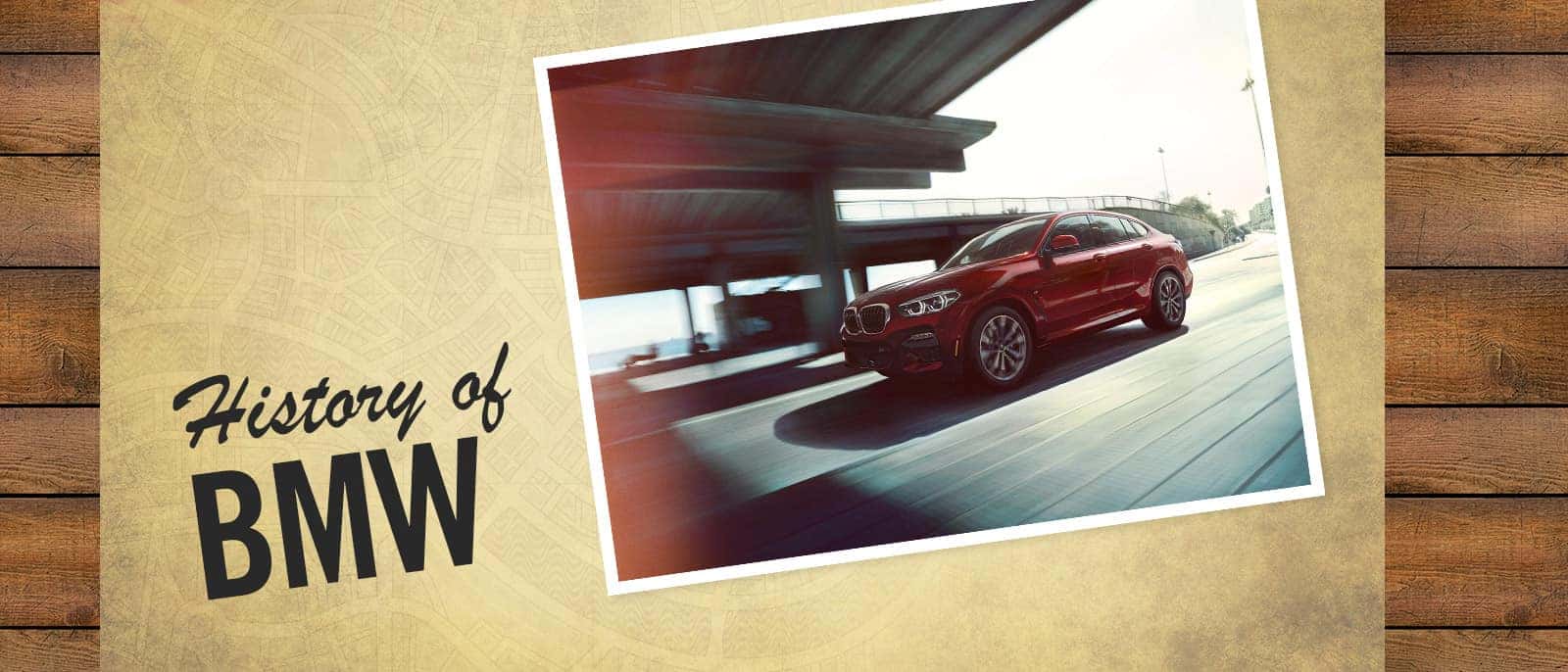 Early Founding
After its formation in 1916, BMW started producing very successful airplane engines built for high altitudes. Unafraid of a challenge, the company began producing farm equipment and household goods in the years following WWI when building airplane engines was banned. Even in these early days, the iconic blue and white BMW logo bearing the colors of Bavaria in its checkered pattern was already being placed on most items.
New investments in 1920 finally allowed BMW to scale back up motor production. Then in 1923, BMW announced its first in-house vehicle and first motorcycle, the R 32.
Early to mid-century
By the end of the 1920s, BMW production was in full swing with their successful motorcycle and automotive design. BMW enjoyed success through the 1930s and then shifted toward producing military equipment during WWII. After the war, BMW returned to producing household goods to help Germany's rebuilding and restructuring process. It was not until 1948 that BMW returned to automotive design, and it marked its return with a motorcycle: the instantly popular R 24.
Mid-to-late 1900s
BMW founded its motorsports division in 1972, which dedicated itself to creating some of the most powerful performance oriented vehicles on the market. The 1970s also saw BMW's focus on becoming a worldwide distributor of fine automobiles. In the late '90s, BMW acquired Rolls-Royce.
Modern History
At the turn of the century, BMW dedicated itself to the premium automobile segment. Since then, it has been delivering some of the best-quality luxury and performance vehicles to ever hit the market. Most recently, BMW announced two new vehicles to be added to its legendary M Performance series, the first-ever 2020 X3M and 2020 X4 M.
BMW has a long legacy of challenging itself to create new and innovative vehicles that deliver on its goal to create the best luxury vehicles. If you'd like to see the latest entries into the BMW history, visit us at Tom Kelley Hub Site and we can show you our lineup of BMW vehicles.